WHAT IS DISRESPECT?
DIS*RE*SPECT(dis'ri-spekt') LACK OF RESPECT.

TO HAVE OR SHOW LACK OF RESPECT FOR.
Scott is about to do battle!
HERE ARE SOME OF THE PROMOTION I HAVE WORK FOR.

PCW,IPW,APW,MSWF
WHAT YOU NEED TO KNOW ABOUT SCOTT ADAMS
NAME:SCOTT ADAMS

HOMETOWN:ATLANTA,GA

HT:6'0

WEIGHT 325

FAVORITE MOVIES:PULP FACTION,STAR WARS TRILOGY,FIGHT CLUB,SHAFT

FAVORITE WRESTLERS GROWING UP:RIC FLAIR,RANDY SAVAGE,BARRY WINDHAM,RON SIMMONS,BUTCH REED,

MOTTO:WHO AM I? SCOTT F'ING ADAMS IS WHO I AM!

FINSHING MOVE:THE DISRESPECT

FAVORITE SAYING: IT'S EVERY MAN AGAINST EVERY MAN,AND IT IS GOD AGAINST EVERYONE!!!

postmaster@scottadams.freeservers.com
THE NAME HAS CHANGED AND SO HAS THE GAME!!
ONCE KNOWN AS THE GHETTO SUPERSTAR KIMO PHATU A FAN FAVORITE IN PCW;HOWEVER,AFTER A HEART CRUSHING DEFEAT IN A TRIPLE-THREAT HARDCORE TITLE MATCH. KIMO CAME TO THE HARDCORE TRUTH THAT BEING A FAN FAVORITE WAS NOT WINNING HIM MATCHES!!! IT WAS THEN THAT THE WRESTLER ONCE KNOWN AS THE GHETTO SUPERSTAR KIMO PHATU DECIDED TO LET HIS TRUE COLORS SHOW,AND LET THE FANS KNOW HOW HE FELT ABOUT THEM AND THAT HE WAS NO LONGER GOING TO BE CALLED KIMO PHATU INSTEAD HE WAS GOING TO BE NOW KNOWN BY HIS REAL NAME SCOTT ADAMS!!

LIKE HIM OR NOT SCOTT DOES NOT CARE BECAUSE HE IS IN THIS SPORT FOR ONE REASON AND THAT IS WIN MATCHES AND TO GRAB ALL THE GOLD THIS SPORT HAS TO OFFER!!! SCOTT WILL NO LONGER BE DISRESPECTED HE IS A FORCE TO BE DEALT WITH!! HELL YES HE HAS AN ATTITUDE,AND HELL YEAH HE DOES NOT CARE TO HURT WHOEVER STEPS INTO THE RING WITH HIM!!!

RESPECT HIM OR ELSE!!! YES THE NAME HAS CHANGED AND SO HAS THE GAME RESPECT SCOTT OR YOU WILL BE DEALT WITH REAL FAST!!!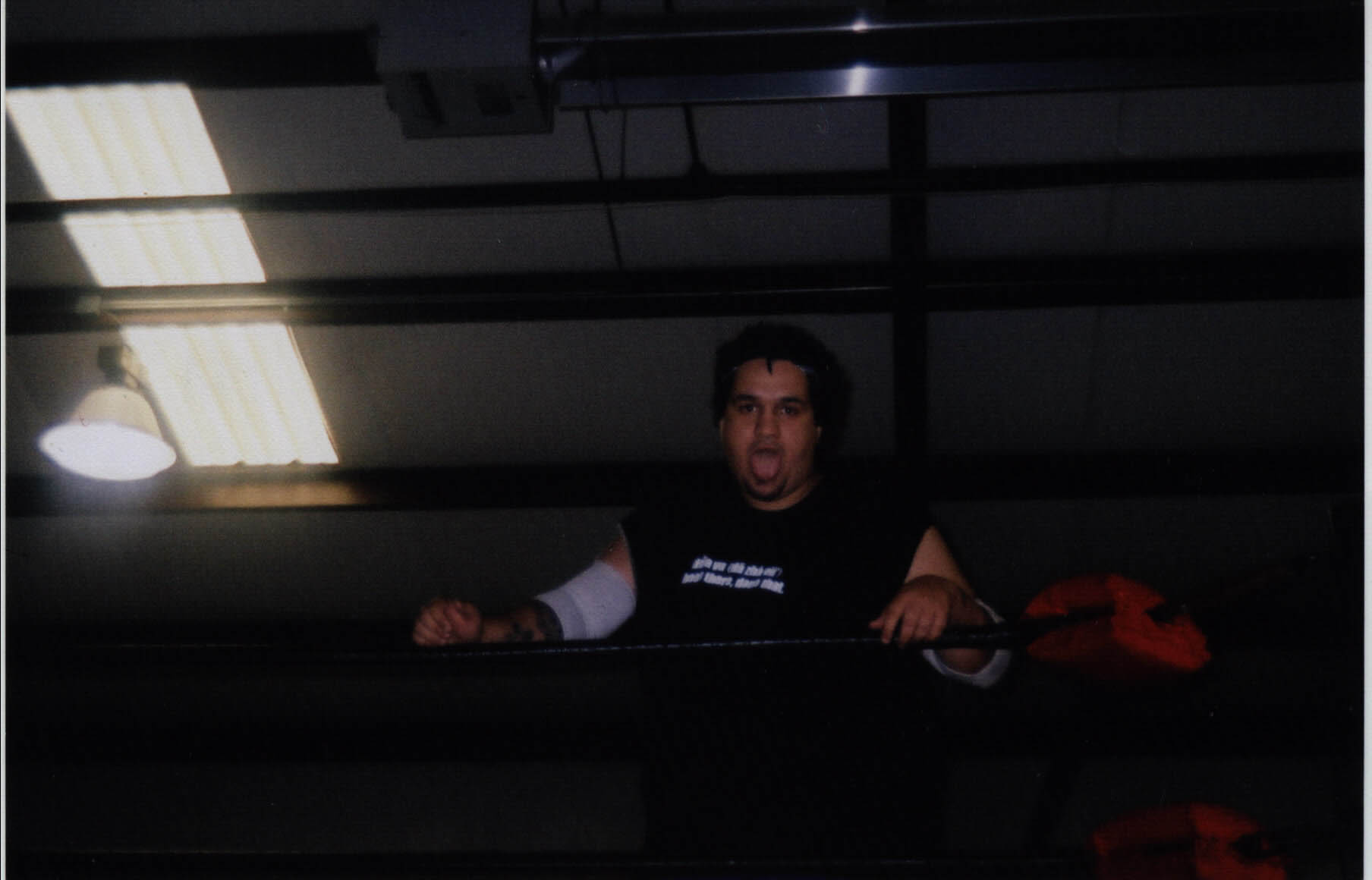 showing the fans just what he thinks of them!